What to do when selling a house in Ireland? Are you in the process of contemplating the sale of your home? It's completely normal to have a lot of questions at this stage. Fortunately, DNG Galvin, with over four decades of experience in the County Cork market, is here to guide you through every step of the process. In this FAQ, we turn to Majella Gavin, a Chartered Surveyor, estate agent, and valuer at DNG Galvin, to address the most common questions that arise.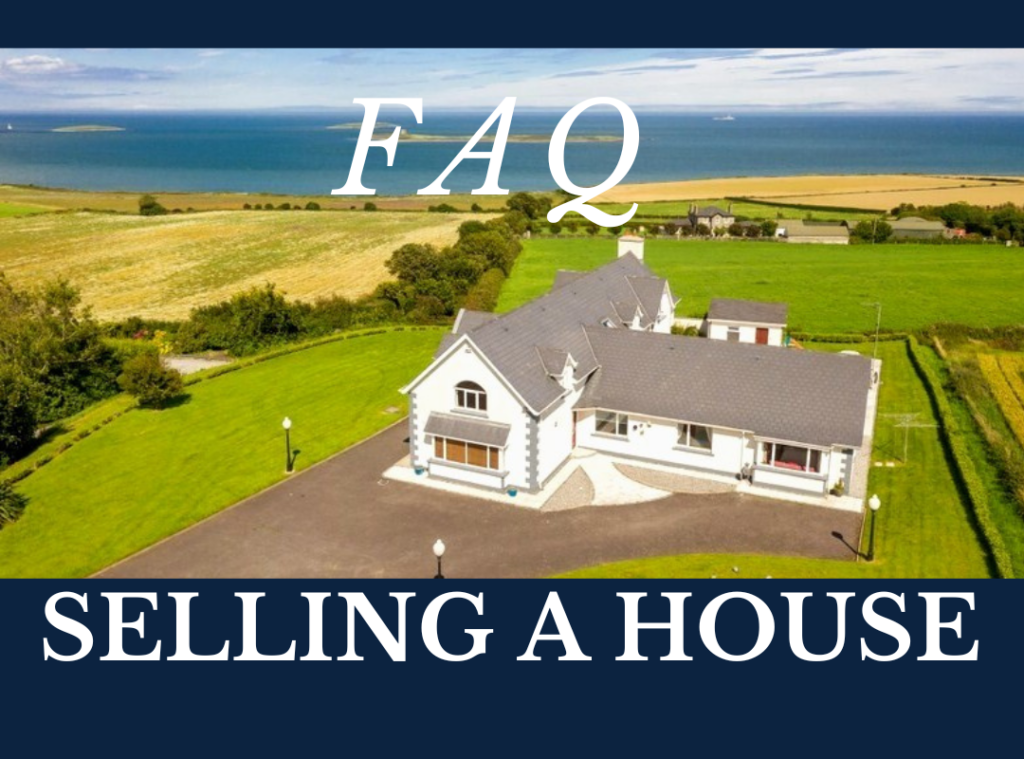 I'm thinking of selling my house. What should I do first?
If you're pondering the sale of your home, your initial step should be to reach out to a reputable agent like DNG Galvin. We will arrange a convenient time to inspect your property and conduct a detailed walkthrough. After completing this initial assessment, we'll sit down with you to delve into the valuation, market trends, and your specific priorities in the selling process. This will provide you with an estimate of your property's potential selling price, the associated costs, and all the crucial details. Book Your Free Property Appraisal here
Can you sell your house without an estate agent in Ireland?
The choice ultimately rests with the seller. An estate agent provides comfort and expertise, allowing viewers to provide candid feedback without worrying about offending the seller. Selling a property can be stressful, considering it's often the most valuable asset. Having a third party to guide and advise you can be immensely helpful. Agents can also facilitate off-market sales due to their knowledge of local buyers, which can be ideal for sellers seeking a quick sale. Agents offer advice on the type of sale, marketing campaign, and timing best suited for your property. They also provide guidance to buyers in the market and handle tasks like organising booking deposits and managing contracts
How do I know if its the right time to sell my house?
The ideal timing often depends on your circumstances. If you're expanding your family and need more space, your urgency may be higher. Conversely, if you're downsizing, you might not be in as much of a rush. A helpful tip is to survey your neighborhood. If there's an abundance of "For Sale" signs on your street, it might not be the optimal time to sell. A scarcity of available properties can drive up prices, giving buyers more bargaining power when there are numerous similar properties on the market. The general rule of thumb is that more properties for sale benefit buyers, while fewer properties favor sellers.
I have decided to sell my house, what the next step?
Once you've chosen DNG Galvin and we've completed the initial valuation, we commence the property marketing process. This involves arranging for a professional photographer to take high-quality photos of your home. Our approach aims to make this process as stress-free as possible for you. We then ensure your property reaches a wide audience of potential buyers through innovative marketing strategies and our extensive database of registered, approved buyers. We also accommodate after-hours private appointments to consider all potential buyers.
How can I make my house more appealing to buyers?
First impressions matter. Whether you call it "kerb appeal" or something else, buyers are undoubtedly influenced by the property's initial appearance. Ensure your front door is nicely painted, and the entrance is well-maintained. It's crucial to keep your home clean. While this may seem obvious, making the beds and eliminating clutter can make your space appear more spacious and appealing. Read our top tips on staging your home for sale
What if my house doesn't sell or I receive lower than expected offers?
This is precisely why selecting an experienced agent is crucial. We know how to set the right asking price and strike a balance between your desires as a seller and the market's realities. Typically, we can gauge interest in a property within the first three weeks of listing it. Various factors may hinder demand, such as an oversaturated market or outdated decor. If the market suggests your price is too high, we'll address the issue and guide you accordingly.
How long will the strong market last?
The property market is heavily influenced by supply and demand dynamics. Currently, there's a notable shortage of supply in many areas, making it a seller's market. Properties in the €200,000 – €500,000 range are achieving impressive results, and demand remains high. We anticipate continued growth in this segment. For properties over €1 million, the situation is slightly different, often taking a bit longer to sell. Nevertheless, we're observing strong demand from overseas and Dublin-based buyers seeking substantial properties in the Cork and West Cork area
Thinking of selling in County Cork?
If you have more questions about selling your home, don't hesitate to get in touch with us. With 40 years of experience in the County Cork property market, there's no question we can't answer. Additionally, stay updated with the latest DNG Galvin news by following us on Facebook, Instagram, or LinkedIn.