Do you want to sell your house but can't find anything to buy?
Are you considering putting your property on the market, but the uncertainty of not finding another home is holding you back? This is a challenge that many homeowners commonly encounter. In our property-centric nation, the decision to sell often leads to the debate: Should you secure your dream property first or find a buyer before diving into the search?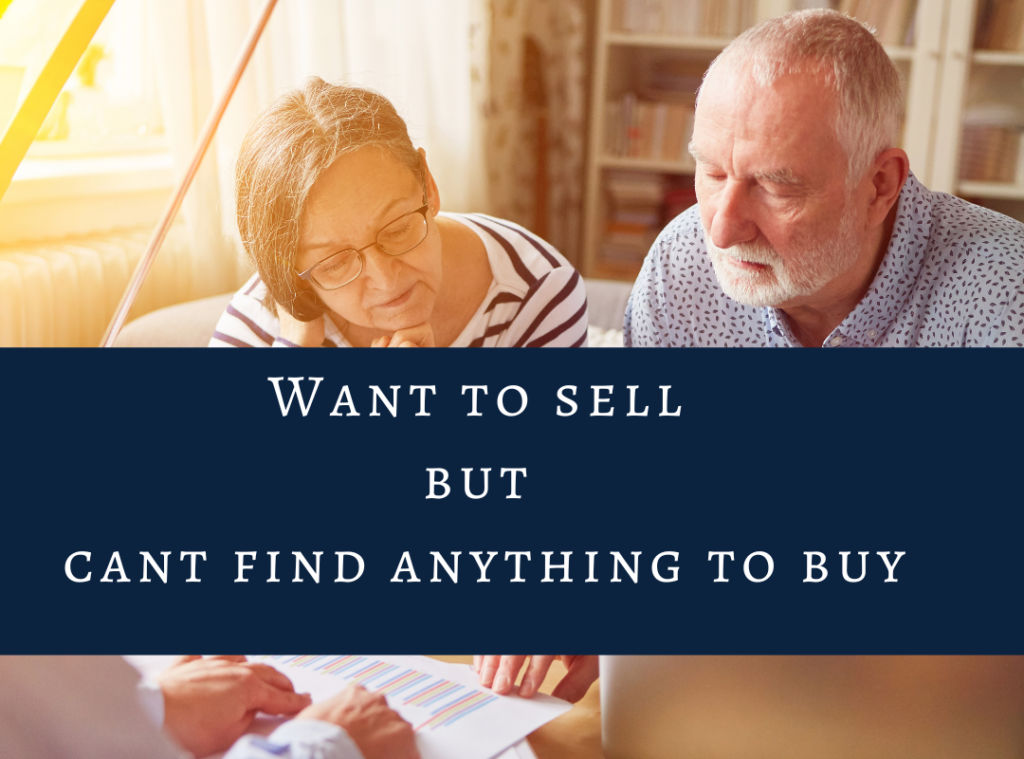 The Timing Conundrum
Picture this scenario: Discovering your dream property before selling your house may leave you unprepared for a swift move, particularly in a market with limited supply. New listings generate early interest and can quickly find new owners, potentially leaving you empty-handed.
On the flip side, selling your property without a clear next move might pose challenges in promptly finding your next home, potentially leading to a temporary stay in rental accommodations.
Our Proactive Approach: Take the Initial Step to sell your house
Our advice? Start the process. Even if you're not ready to actively market your property, there are proactive steps you can take to ensure a smoother transition when the time comes.
1. Find an estate agent
Begin by conducting research to find an estate agent that aligns with your goals. Get your home valued and appoint an agent who understands your vision. Want some advice on how to choose an estate agent? Check out our article How to choose an estate agent in Ireland
2. Clearly Communicate Your Plans
Share your intentions with your chosen agent. Discuss your preferences, desired locations, and the timelines you're working towards. Clear communication from the outset can prevent misunderstandings later on and might even lead to assistance in finding a suitable property.
3. Prepare in Advance for Success
The initial introduction of your property to the market is critical for success. Take the time to ensure all details are accurate, capture enticing photos, create floor plans, and obtain a BER. If your agent has all this ready when you find your dream home, they can kickstart the marketing process immediately.
Engaging an agent early also allows them to create anticipation, informing potential buyers that your property is coming soon, generating early interest.
Ready to take the next step?
By following these steps and getting the legwork done beforehand, you'll be well-prepared to transition smoothly when you decide to actively market your property. For more information on selling a property, a valuation, or a friendly chat, feel free to reach out. We're here to guide you through this journey seamlessly.
Estate Agent in Cork, West Cork, Bandon, Clonakilty, Kinsale and surrounding areas
DNG Galvin are a family run estate agency firm who have been serving the County Cork property market for over 40 years. Our experts will guide you through the process, help you prepare your property for sale, use innovative state of the art marketing to showcase your property and ultimately get you the best result.
Book a free consultation with one of our experts today.
Subscribe to our monthly newsletter 'Property Watch' for market updates, sellers tips, buyers tips, new properties to the market and much more. Subscribe here
Check out our YouTube channel here