How to choose an estate agent in Ireland? Selling your property in Ireland can be an overwhelming task. One of the most crucial factors to consider is choosing the right estate agent. While getting recommendations from friends and family is a good starting point, there are several other ways to research and find an estate agent that meets your needs.
Tips to consider when selecting an estate agent to sell your property in Ireland.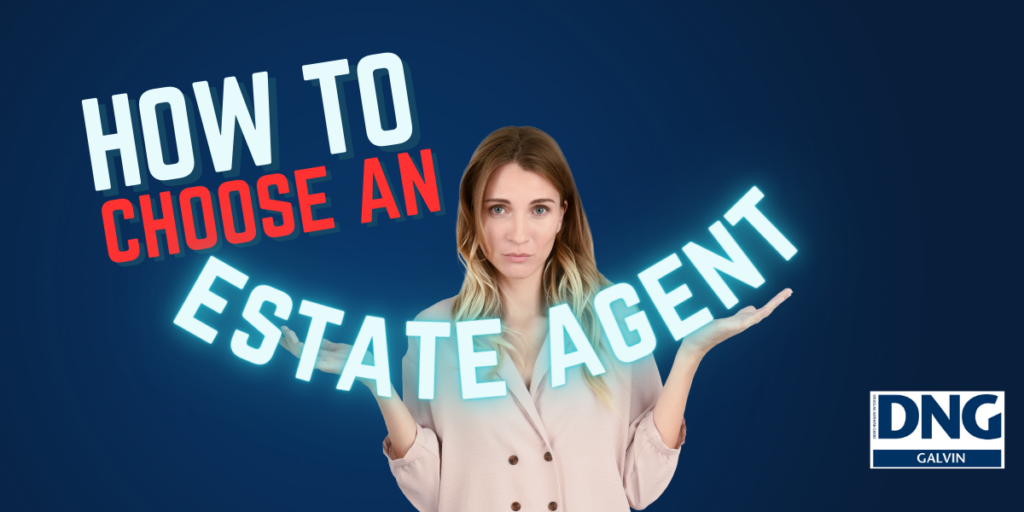 Research Local Estate Agents in Ireland
Look at their websites, social media pages, and Google reviews to get an idea of their reputation and services.
Check Estate Agents Credentials
Ensure that the estate agent is licensed with the Property Services Regulatory Authority Ireland (PSRA) and registered with a professional body such as the Society of Chartered Surveyors Ireland (SCSI).
Evaluate Their Experience:
Find out how long the estate agent has been in business and their experience in selling properties
Meet the Estate Agent in person
Schedule a meeting with the estate agent to discuss your requirements and evaluate their communication skills, professionalism, and knowledge of the local market. This will also give you a chance to ask questions about their marketing strategies and fees.
Check Estate Agent's Marketing Strategies
Find out how the estate agent plans to market your property. Will they use online listings, social media, or print advertising? Will they hold open houses or private viewings? Make sure their marketing strategies align with your expectations.
Compare Fees and Services of Estate Agents
Compare the fees and services offered by different estate agents in your area. Be sure to ask for a breakdown of all costs and understand what is included in the fee. Don't necessarily go with the cheapest agent. If a more expensive agent secures an additional €5,000 for your property, it will make the additional €500 they charge in fees look insignificant. Above all, make sure you are comfortable with the agent that you pick as they will be your guide through the entire process of selling your home.
Read the contract carefully
Read the contract carefully before signing and make sure that you understand all the terms and conditions. Seek legal advice if necessary.
So How to choose an estate agent in Ireland? Choosing the right estate agent in Ireland is a crucial decision that can make a significant difference in the sale of your property. By doing your research and following these tips, you can find an experienced and trustworthy estate agent who will guide you through the process and help you get the best possible outcome for your property sale.
Best Estate Agents in Co. Cork
Whether your selling your property in Cork City, Bandon, Clonakilty, Kinsale or West Cork, you want the best estate agent. DNG Galvin are award winning Auctioneers, Estate Agents & Valuers who been servicing the Cork and West Cork property market for over 40 years. A family estate agency and part of Irelands premier Estate Agency Networks DNG you are guaranteed the best service.
Free House Valuation
If you are thinking of selling your property, DNG Galvin would be delighted to provide a complimentary valuation of your house. Book Your Free Valuation here
Subscribe to our monthly newsletter 'Property Watch' for market updates, sellers tips, buyers tips, new properties to the market and much more. Subscribe here
Check out our YouTube channel here