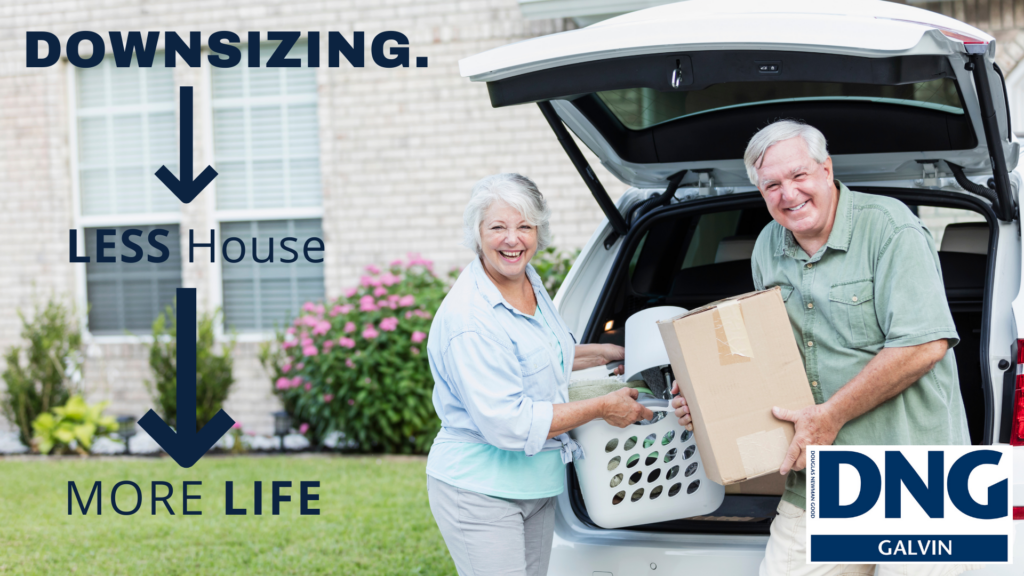 Are you living in a big house that requires excessive maintenance or upkeep?
Your family have left the nest and the majority of your time is spent vacuuming 2,000 square feet of flooring space which you rarely if ever use, and trying to maintain a garden fit for a family of 5?
Will 2022 be the year for a change of lifestyle?
Do you want to spend more time doing what you most like – spending time with family and friends, travelling and exploring all the gems throughout our country, perhaps it may be tucking into your favourite book? Is it time to say goodbye to excessive housework, and costly bills associated with heating and maintaining large old properties?
Downsizing or more fashionably known as rightsizing, the idea of moving from a large a home to a smaller home as you approach your senior years may seem simple. but it can be an emotional time leaving behind memories and a home you spend many years in. But there are benefits of downsizing.
What are the benefits of downsizing?
The obvious pros of moving to a smaller home include the cost savings in heating, electricity, insurance, etc. Furthermore, if you live in an older property, moving to a more modern one will mean less time and money on maintenance.
Your home (your principal private residence) can also be sold without incurring any capital gains tax. And in so doing you can free up equity without having to take on a loan or extend a mortgage, and which can then be invested to supplement your pension income.
You become a "cash" buyer for your new home, making you an attractive prospect in a market which is already tight – you can outbid mortgaged buyers to get the home you want.
Where to begin – when downsizing?
The focus is that you're starting a new phase of your life, and once you come to terms with that, it becomes exciting.
Consider what's important to you in life, is it important to stay in the same locality close to family and friends? Maybe you want a bungalow rather than climbing a stairs or perhaps you want to buy a smaller property near the coast from the proceeds of the sale of your larger property? Its so important to understand what your needs are as this really helps in your search for your net home. So get a sheet of paper and write them down!
Get a valuation of your current property – By getting a valuation of your property you will be able to budget for your next home. Book your FREE Sales Valuation here
Speak to an estate agent – At DNG Galvin we have helped thousands of people downsize over the past 40yrs. We are committed to fully understanding your needs and working with you to not alone sell your property but also help you find your next home. Contact us here
Subscribe to our monthly newsletter 'Property Watch' for market updates, sellers tips, buyers tips, new properties to the market and much more. Subscribe here