Table of Contents
There is growing curiosity about why many Irish landlords are withdrawing from the property rental market. Landlords who are considering leaving the market may have multiple factors influencing their decision. In this article, we will explore the characteristics of Irish landlords, examine the reasons why they are exiting the market, and discuss the changes they would like to see implemented to encourage them to remain in the market.
Private landlords, who are mainly non-institutional, provide 94% of residential rental accommodations in Ireland. 80% of them had a net income of less than €20,000 in the previous year, and 60% had a gross income of less than €60,000. However, over the past five years, 43,000 homes have left the rental market and have rarely returned to it once sold, leading to low rental stock and high prices.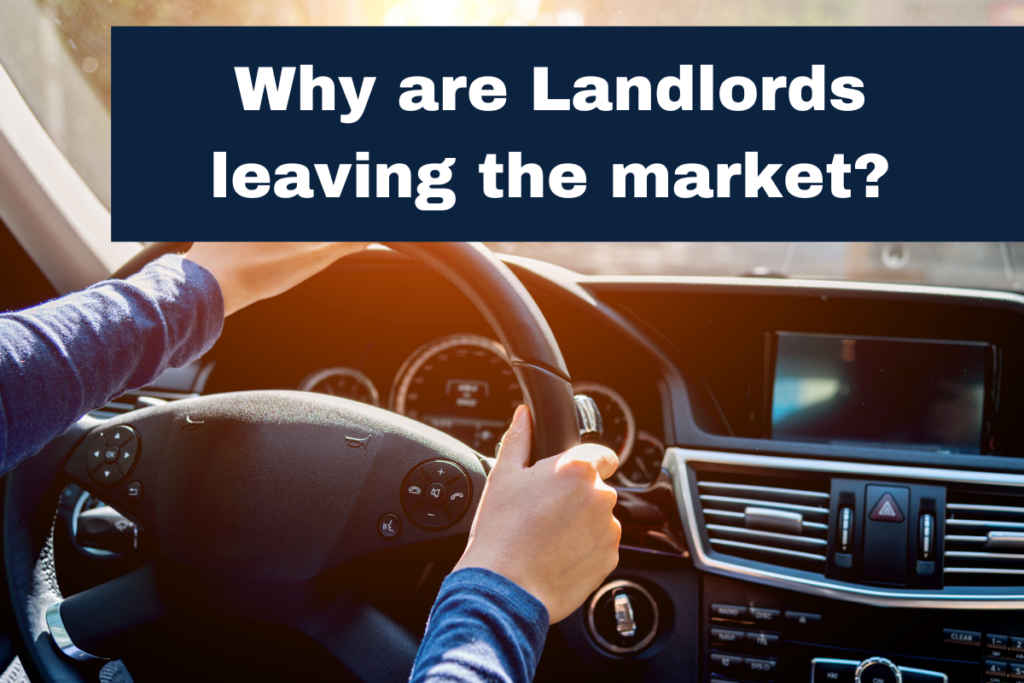 Why are landlords leaving the market?
Increased regulation, high taxes and tricky tenants are top of the list.
Increased Regulation
According to the Irish Property Owners Association (IPOA), the regulatory environment for private landlords is challenging, particularly for those who own properties in Rent Pressure Zones, where rent increases are limited. Rent Pressure Zones (RPZ) were introduced by the Government back in 2016, to help make it easier for people to find affordable accommodation as rents increased. They are designated areas where landlords can't increase rent by more than the current level of inflation or by 2% – whichever is less.
As the level of inflation in Ireland currently stands at 8%, landlords with properties in these areas can't increase their rent by more than 2% each year.Rent Pressure Zones have led to a situation whereby many landlords are restricted to substantially below market rent, and therefore find themselves in an unsustainable situation with costs increasing and income restricted
As a result, more than half of small landlords surveyed in the last 12 to 18 months plan to sell their properties in Rent Pressure Zones.
High Tax rate
Private landlords in Ireland pay the same rates of tax on their rental profit as they do on any other income they have, and their rental income less deductible expenses is added to their other Irish-sourced income, such as employment income. This often results in private landlords paying tax of 52%, whereas institutional landlords are treated differently and pay less tax on their rental income
High property prices – out of negative equity
High property prices have also made the idea of selling more appealing for some. many home owners are 'accidental landlords. The property crash brought about a situation whereby the value of the house was so low vis-à-vis the mortgage on the property, owners had to hold on to the property and rent it out. Now that we have seen house values increase over the past five years, the value of the house has gotten to a level that the owner can dispose of the property and pay off their mortgage,
What changes do landlords want to see introduced?
A briefing paper launched by Focus Ireland and Chartered Accountants Ireland last week has called for the government to introduce targeted measures to encourage small-scale landlords to stay in the private rental market and ease the housing crisis. The paper suggests that urgent policy responses are needed to convince landlords considering evicting their tenants to sell to remain in the market or not evict when selling. The proposal includes measures such as parity in the taxation of corporate and individual landlords and an increase in wear and tear rates to encourage better standards in the maintenance of properties. The Irish Property Owners Association (IPOA) has also called for the introduction of roll-over relief on Capital Gains Tax and the removal of Rent Pressure Zones and the current eviction ban.
Are you a landlord in Ireland?
Join our Landlord clinic webinar on Wednesday 7th March 2023 at 7pm. Register here to join our free webinar. The webinar features Majella Galvin Chartered Estate Agent and Registered Value and Lisa O Reilly Chartered Accountant and Property Investor. We will be discussing issues facing landlords in Ireland, the implications of regulation, preparing your rental property for sale, capital gains tax, , and alternative investment opportunities .
Thinking of selling your rental property?
Book your Free market valuation here
l selling your rental property Bandon Estate Agents WestCorkAuctioneers Corkproperty