Table of Contents
Which home improvements add the most value?
You are thinking of selling your home and want to maximise its value.
Your home is in need of some renovation work but you don't want to spend money on upgrades that won't add to the value of the property. So what upgrades do add value to your home? Read on to find out which upgrades are best for adding value and which are best avoided.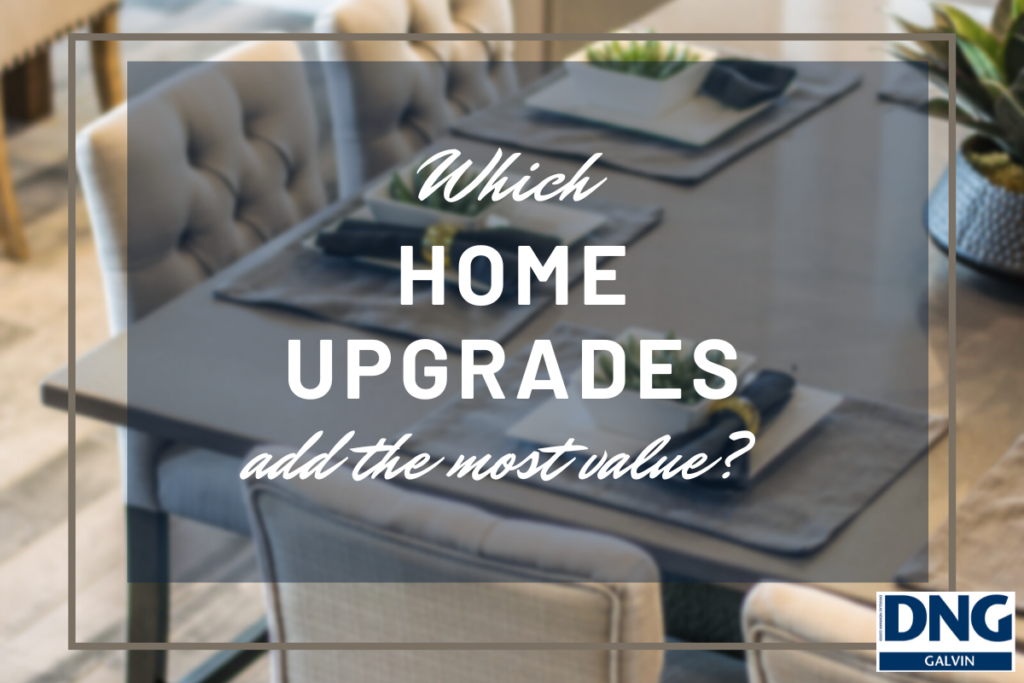 In the current climate, the majority of buyers are seeking homes in turnkey condition. Renovating your property before going to market is sure to pay dividends. Generally speaking, the type of renovations that add value will depend on the location and nature of the property itself.
It's worth asking yourself the following question:
What type of buyer is likily to purchase my home?
For example, will it be a first-time buyer who will be attracted by mod cons, or a trader-upper likely to be more interested in having the fourth bedroom?
Before carrying out any renovations, seek advice from professionals and make sure all works comply with planning guidelines. Failure to comply with planning regulations will cause issues when selling your house. Keep all receipts and paperwork to show agents and prospective buyers.
Renovations that will add value to your home
Structural
Is the roof in good condition? There is no point in spending money doing internal repairs if a leak could destroy it all. Sort out any minor odd jobs such as broken roof tiles. Clean up around the outside of your home. Remove clutter and give tired rooms a lick of paint.
Parking
Off-street parking is an absolute must-have for many buyers and is widely regarded as being a massive factor in determining asking prices, especially in more built-up urban areas. If you can create a secure parking space at the front or to the side of your property, it could be one of the most worthwhile updates you ever make to your home. Note that this is a sizeable job; you may need planning permission depending on the changes required and you'll need professional builders to carry out the work
Energy Efficiency
Embracing energy efficiency is an investment worth making. With interest rates rising, a lot of people want to buy a B3-rated house or above to qualify for a so-called green mortgage, which is a better lending rate being offered by most of the pillar banks. Investing in insulation and renewable energy sources can be extremely beneficial in the short and long term. Homes with a good energy rating are selling much quicker and for more money than those in need of renovations and energy rating improvements. Check out the SEAI website for tips on improving your home's BER (building energy rating) and the various grants that are available.
Heating
Upgrading the heating system should add substantially to the value of your home. Consider replacing a boiler, installing a stove and flue or heat pump. If you are renovating or starting from scratch, underfloor heating is worth the extra cost as it means lower bills for your purchaser and no unsightly radiators.
Windows
If you plan to live in your home for some time before you sell it, new windows may be a worthwhile investment as you will be able to benefit from their greater energy efficiency. Additionally, new windows can revitalise your home's appearance. They are a good long-term investment that will have a positive impact on the value of the house.
Converting the attic
Anything that adds more space to your home is money well spent. Attic conversions are an economical way to expand your home and provide room for a home office or extra bedroom.
Kitchen
For many people, the kitchen is the heart and soul of the home, which means it comes under extra scrutiny when buyers come knocking. Be warned: a complete refit is an expensive option and is unlikely to pay for itself if you're selling soon. The good news, though, is that you don't need a full-scale remodel to make your kitchen more attractive. Painting cabinet doors and replacing worktops is relatively inexpensive and can completely transform your space. The same goes for new tiling and stylish splashbacks.
Bathroom
If your bathroom is tired and old, it makes sense to upgrade it with underfloor heating or a power shower. But potential buyers can be swayed either way by the look of a bathroom, so it can detract as well as add to the value. If in doubt when choosing a new bathroom, opt for white.
What home improvements wont add value to your home?
Interior design elements such as carpets, lighting, curtains, fitted furniture and so forth are to be avoided at all costs unless you are renovating a cheaply bought property from scratch. Luxury features such as jacuzzis, saunas, extra tech and similar features don't add to the value of the property.
Selling Your Home in Bandon, Kinsale, Clonakilty, Courtmacsherry, Cork or West Cork?
As one of west corks'sleading estate and letting agents, we are committed to making matters easier for you. We understand that selling your property can be stressful. This is why we offer up-to-date advice and guidance to you, every step of the way. Find out more about how DNG Galvin can support you in selling your property by calling us on 023 8844958 .
Subscribe to our monthly newsletter 'Property Watch' for market updates, sellers tips, buyers tips, new properties to the market and much more. Subscribe here
Check out our YouTube channel here