Table of Contents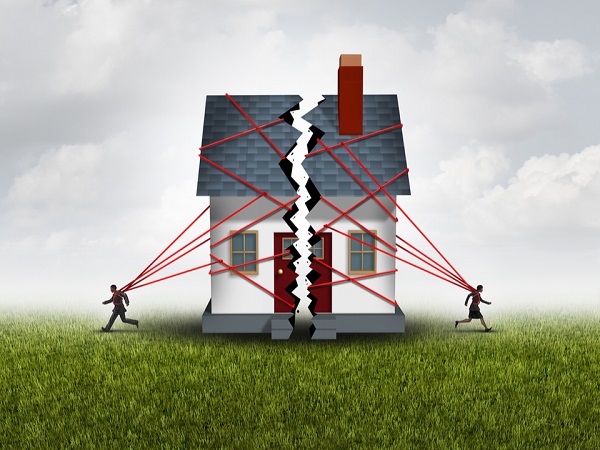 How to sell your house during a divorce?
If you're going through a divorce, there's a lot on your mind. Selling your home at the same time adds even more stress to the situation. Real estate is often a primary focus in divorce proceedings as you decide what to do about your shared home.
For many couples, a home is their greatest asset. It also may hold sentimental value to both sides. Questions of homeownership — be it the division of assets in a sale or who gets to keep the home itself — are complicated and can get testy.
In many cases, due to financial, legal, or personal reasons, it makes the most sense to sell the house. But even that comes with questions. In this article, we share some property related tips. We will break down everything you need to know about selling a house during a divorce, house selling options during a divorce, and more.to help you navigate the situation.
Tips when selling your house during a divorce.
Get good advice –
Seek good, independent legal advice. Many factors can influence how assets are divided, such as the length of the relationship, each party's income and responsibilities, and if children are involved. Check out Elevation -, which is a community for people who are going through separation or post-separation and need help and support with the day-to-day communication with their ex-partner.
2. Consider your options carefully
Could you buy your ex's share of the property (or vice versa)? Or would it be best to sell up altogether? If you and your former partner can't agree, a court will decide for you (and you'll have to abide by the decision).
3. Notify your lender
Discuss the situation with your lender; they'll have seen this type of thing before and will be able to advise you. Remember, if you and your ex-partner have a joint mortgage, you're both liable for any missed payments – even if one of you has moved into alternative accommodation.
4. Don't short-change yourself
Beware of home-buying companies that swoop in and purchase properties at lightning speed from people in tricky situations. In return for a quick sale, these operators will hammer you on price. The more you make from the sale of your home, the more you'll have to put towards starting the next chapter in your life.
5. Get an independent valuation
Whether you're doing a deal with your ex or selling on the open market, always get an independent valuation from an experienced estate agent. At DNG Galvin we provide independent valuations with the strictest of confidentiality.
6. Be realistic about future costs
If you plan to buy a new home post-divorce, you'll need to budget for a removal firm, stamp duty, and legal fees (all good reasons to maximise the price you get for your home).
7. Communication
If possible (and we accept that in some circumstances, it's just not), try to keep the lines of communication with your former partner open. If you can work together to present your home at its best, you can achieve the maximum price.
8. Work with an experienced agent
Choose an agent with a good track record. They'll streamline the process as much as possible and minimise stress and disruption.
For confidential advice about selling your home, get in touch with us here at DNG Galvin
Contact us today.