Selling Your Prime Country or Coastal Property in Cork and West Cork: Trust DNG, Ireland's Leading Estate Agent
When it comes to selling your prime country or coastal property in Cork and West Cork, DNG is your trusted partner. As Ireland's leading estate agent, we offer you unmatched expertise and a proven track record in successfully selling properties in this desirable region. Through our exclusive partnership with Hamptons International, your property will receive global exposure to qualified buyers seeking prime country and coastal homes.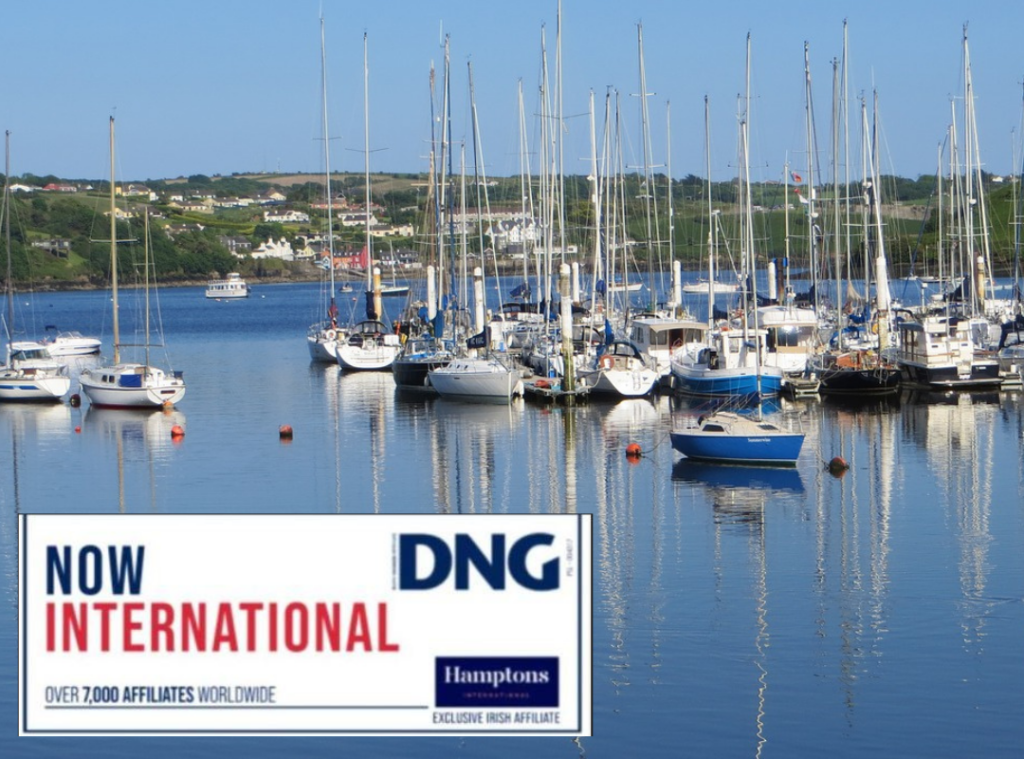 Why choose DNG to sell your property in Cork or West Cork?
1. Global Reach and International Database: Showcasing Your Property Worldwide
As the Exclusive Affiliate Partner of Hamptons International, DNG provides you with unparalleled exposure to a vast international database of potential buyers. With over 7,000 affiliate estate agent offices worldwide, including 92 offices throughout the UK and headquarters in London's prestigious Mayfair, Hamptons International is renowned for selling some of the finest properties globally. When you list your prime country or coastal property with DNG, you can rest assured that it will be presented to a global audience with a specific interest in properties like yours.
2. Local Market Knowledge and Extensive Network: Reaching the Right Buyers
With our deep understanding of the local market in Cork and West Cork, DNG is uniquely positioned to attract the right buyers for your prime property. Our expert agents possess in-depth knowledge of the area's unique features, from the picturesque landscapes of West Cork to the charming coastal town of Kinsale. Leveraging our extensive network, we connect with potential buyers who specifically seek country and coastal properties in these sought-after locations.
3. Tailored Marketing Strategies: Maximizing Exposure and Interest for your Cork property
Selling a prime country or coastal home requires a targeted and comprehensive marketing approach. At DNG, we craft personalised marketing strategies to ensure maximum exposure for your property. Leveraging online platforms, print media, social media channels, and our vast network of contacts, we strategically promote your property to the right audience. Our goal is to generate genuine interest and attract qualified buyers who appreciate the unique charm and beauty of prime country and coastal properties.
4. Professional Guidance and Support: Navigating the Selling Process
Selling a prime property can be a complex process, but with DNG by your side, you can navigate it with ease. Our experienced agents provide professional guidance every step of the way, from accurate property valuation to strategic pricing and effective negotiation. We handle the intricacies of the selling process, ensuring a seamless experience for you. Count on our exceptional client service and responsiveness to address your concerns and answer any questions you may have.
5. Trust DNG for a Successful Sale: Expertise and Integrity
Trust is crucial when selling your prime country or coastal property, and DNG is renowned for its expertise and integrity. With our solid reputation in the industry, we bring professionalism and a results-oriented approach to every transaction. Our team's extensive knowledge of the local market allows us to accurately assess property values, set strategic prices, and negotiate favorable terms. Rest assured that your property will be treated with the utmost care and attention it deserves.
Ready to sell your prime country or coastal property in Cork or West Cork? Contact DNG today to unlock its full potential. Our dedicated team of agents is eager to provide personalized support, tailored marketing strategies, and a commitment to achieving the best possible results for your property sale.
Trust DNG, Ireland's leading estate agent, to guide you through the selling process and ensure a successful sale of your prime country or coastal property in Cork and West Cork.
Subscribe to our monthly newsletter 'Property Watch' for market updates, sellers tips, buyers tips, new properties to the market and much more. Subscribe here
Check out our YouTube channel here