Property Advice Clinic For Sellers and Buyers:
Do you have a property-related inquiry? Want to learn more about the buying and selling process in Ireland?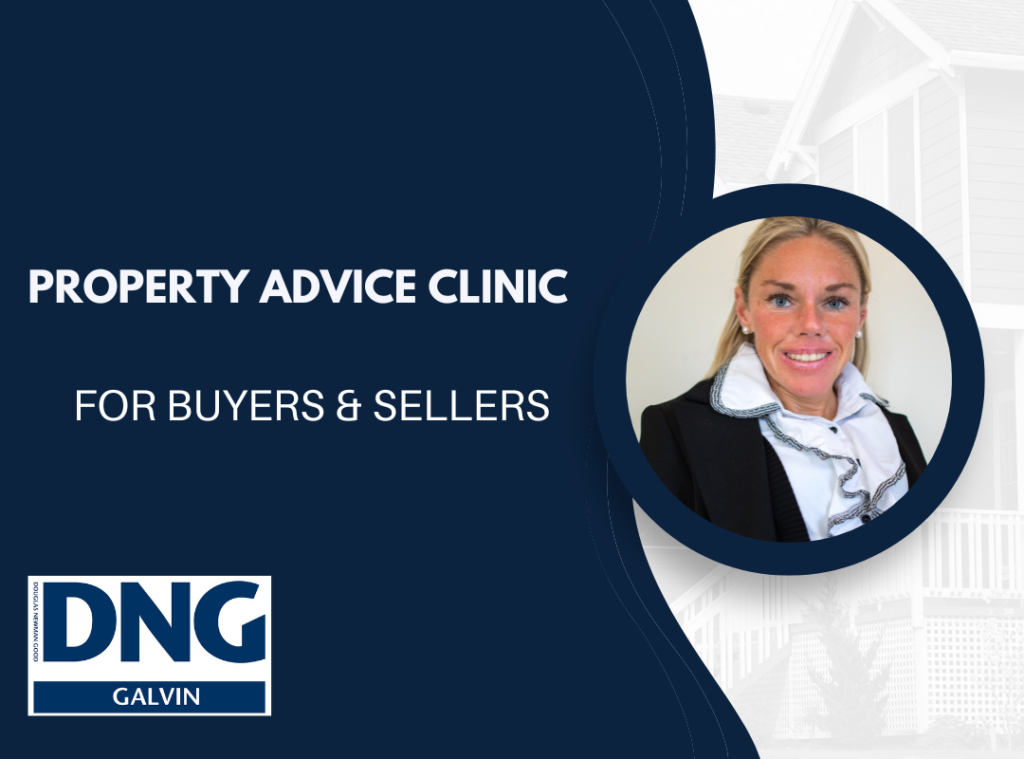 Property Advice Clinic For Buyers and Sellers
Welcome to DNG Galvin Property Clinic for Buyers and Sellers in County Cork
At DNG Galvin Estate Agents, we're excited to offer our Property Clinic, a dedicated resource to empower buyers and sellers with the knowledge and insights they need to make informed property decisions in County Cork.
Join us for our monthly Property Clinic sessions where we bring together industry experts to address your questions. Our panel includes engineers, solicitors, BER (Building Energy Rating) specialists, home staging professionals, and other professionals involved in the property process. They are here to provide you with the guidance you need to navigate the complex world of property. These enlightening sessions are conducted online and are also available for viewing on our YouTube channel. Feel free to submit your questions or leave comments, and we'll ensure they receive comprehensive responses from our expert panel.
One to One Property Consultations
If you prefer a more personalised approach, our team at DNG Galvin Estate Agents is just a call or message away. Get in touch, and we'll arrange a one-on-one consultation to address your specific needs and concerns in County Cork. Our dedicated experts are here to provide custom advice tailored to your unique property journey.
In Person Property Clinic For Buyers and Sellers in Co. Cork
Starting in January 2024, we're thrilled to announce that our Property Clinic sessions will also be held in person every month right in our office in Bandon, County Cork. This provides you with a unique opportunity to have a casual, no-obligation chat with our experts, get your questions answered, and enjoy a nice cup of coffee. We believe in creating a comfortable and informative space for you to discuss your property needs right here in County Cork.
Why attend a property advice clinic?
At DNG Galvin Estate Agents, we're not just about transactions; we're about building a community of informed and confident property enthusiasts in County Cork. Join us in this exciting journey, and together, we'll explore the intricacies of the property world. Benefit from expert advice from a wide range of property professionals, keep up to date on market trends and avail of the opportunity to get your questions answered.
Stay updated on our upcoming events in County Cork by following our social media channels and website. If you have any questions or would like to schedule a one-on-one consultation with DNG Galvin Estate Agents, please don't hesitate to get in touch. Your property success in County Cork is our top priority.
Subscribe to our monthly newsletter 'Property Watch' for market updates, sellers tips, buyers tips, new properties to the market and much more. Subscribe here
Check out our YouTube channel here
Follow us on :