Preparing your Bandon Co Cork  property for sale requires careful planning and strategic actions. By following these steps, you can boost your property's appeal and increase your chances of securing the best possible selling price.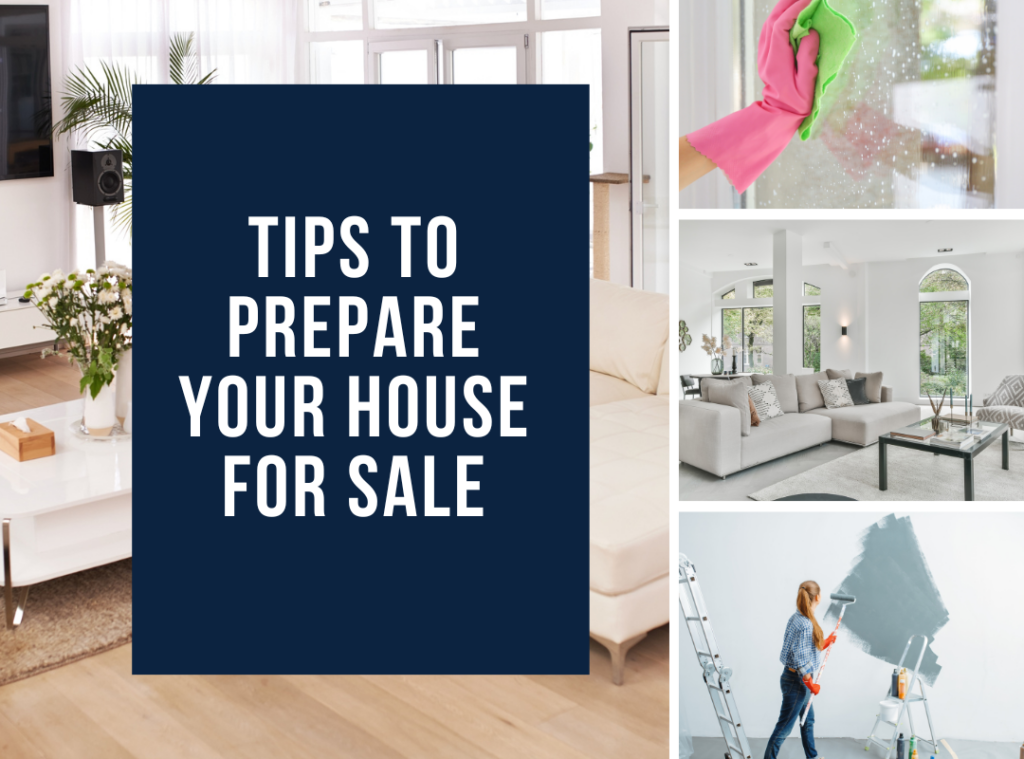 Enhance Kerb Appeal
The first impression is crucial. Elevate your home's exterior with these simple yet effective improvements:
Power Washing: Revive your home's surfaces by power washing siding, walkways, and patios for a fresh look.
Trimming Landscapes: Maintain neat shrubs and trees, allowing more light and enhancing your home's exterior appearance.
Planting Greenery: Add colour and vibrancy with well-placed flowers and bushes that provide a charming touch.
Exterior Touch-ups: Apply a new coat of paint or varnish to window frames, doors, and railings for an instant upgrade.
Create an Inviting Atmosphere
Make your home a canvas for potential buyers to visualise their future:
Furniture Arrangement: Arrange furniture to create welcoming spaces, allowing buyers to envision themselves living there.
Neutral Accents: Incorporate subtle neutral accents like pillows, offering visual interest without overwhelming.
Staging Your Property
Effective staging can significantly impact buyer perception:
Depersonalization: Remove personal items and family photos to help buyers imagine their own lives in the space.
Furniture Layout: Rearrange furniture to establish cozy corners and conversational spots.
Neutral Colour Accents: Infuse neutral tones with delicate pops of colour like taupe, grey, cream, or white to add charm.
Kerb Appeal: Craft an appealing exterior with well-groomed lawns and inviting lighting to captivate passersby.
Interior Lighting: Maximize natural light and strategically place lamps to create a warm, inviting ambiance.
Present a Pristine Environment
A clean, well-maintained home adds value and attracts buyers:
Thorough Cleaning: Go beyond surface cleaning to ensure grout, fixtures, and windows shine.
Eco-Friendly Cleaners: Opt for natural cleaning solutions like vinegar and baking soda for effective and residue-free results.
Organize Spaces: Tidy closets and cabinets to highlight available storage, conveying a sense of tidiness.
Scent Appeal: Use air fresheners or scented candles to infuse pleasant aromas during showings.
Address Essential Repairs
Take care of necessary repairs to highlight your property's value:
Fixtures and Features: Ensure all fixtures and door handles function well for a well-maintained appearance.
Floor Renewal: Replace worn-out or stained flooring to rejuvenate your home's visual appeal.
Painting Touch-ups: Apply fresh paint to rooms with outdated colours, giving the space a modern and inviting feel.
Maximize Your Property's Value
Following these steps enhances your property's appeal and positions it for a higher selling price. If you're seeking professional guidance, DNG Galvin estate agents are ready to assist you throughout the entire process – from preparing your home to attracting potential buyers. Contact us today to embark on this journey together!
How Much Is Your Property Worth?
Get Your Free Sales Appraisal
Selling Your Home in Bandon, Kinsale, Clonakilty, Courtmacsherry, Cork or West Cork?
As one of west corks 'leading estate and letting agents, we are committed to making matters easier for you. We understand that selling your property can be stressful. This is why we offer up-to-date advice and guidance to you, every step of the way. Find out more about how DNG Galvin can support you in selling your property by calling us on 023 8844958 .
Subscribe to our monthly newsletter 'Property Watch' for market updates, sellers tips, buyers tips, new properties to the market and much more. Subscribe here
Check out our YouTube channel here