Moving home can be a stressful and hectic time for buyers, but having a checklist of things to do can help make the process smoother. Here is a checklist of things buyers may need to do on moving day: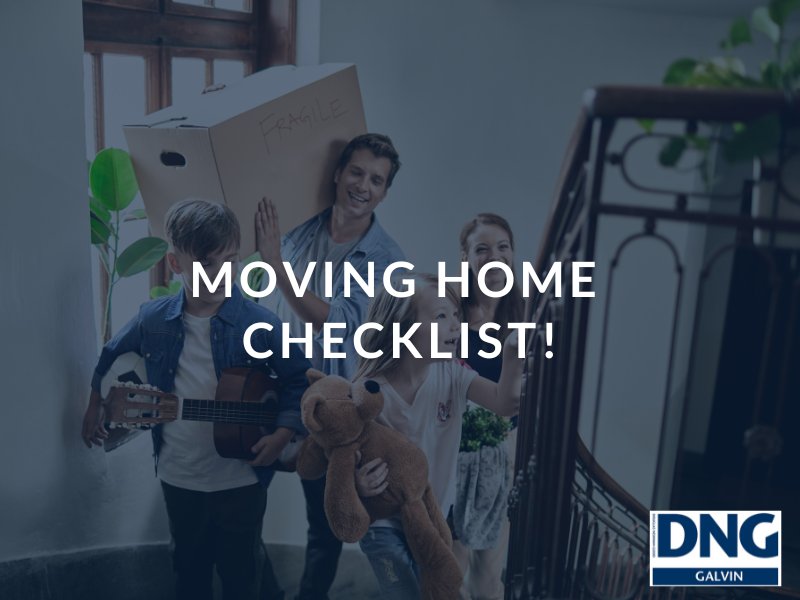 Checklist for Moving Home
Confirm the time and location with the movers: Before moving day, make sure you confirm the time and location with the moving company. This will help ensure that they show up at the right time and place.
Double-check the inventory list: Before the movers start loading your belongings onto the truck, double-check the inventory list to ensure that everything is accounted for.
Pack a "first-night" bag: Pack a bag with essentials that you will need for the first night in your new home, such as toiletries, clothing, and bedding.
Make sure utilities are turned on: Before moving day, make sure that the utilities (such as electricity, gas, and water) are turned on in your new home. This will ensure that you have all the necessary services when you arrive.
Dispose of any unwanted items: Before moving day, dispose of any unwanted items that you don't want to bring with you to your new home. You can do this by donating them to charity, selling them online, or arranging for a rubbish removal service.
Take a final walkthrough: Before leaving your old home, take a final walkthrough to ensure that nothing has been left behind and that everything is in order.
Check the condition of your belongings: Once the movers have unloaded your belongings at your new home, check the condition of your items to ensure that everything has arrived in good condition.
Update your address with important contacts: Make sure you update your address with important contacts, such as your bank, utility companies, and healthcare providers.
By following this checklist, buyers can help ensure a smoother and less stressful moving day.
Have you questions about moving house?
Get in touch with DNG Galvin . We have helped thousands of people move home over the past 40 years. Our team are ready to answer your questions and help you move home. Contact us here or call http://023 8844958
Subscribe to our monthly newsletter 'Property Watch' for market updates, sellers tips, buyers tips, new properties to the market and much more. Subscribe here
Check out our YouTube channel here