Are you contemplating the idea of downsizing your home? For many, downsizing offers the opportunity to save money and unlock equity from their property sale. But why should you consider it, and what are the advantages and challenges of downsizing?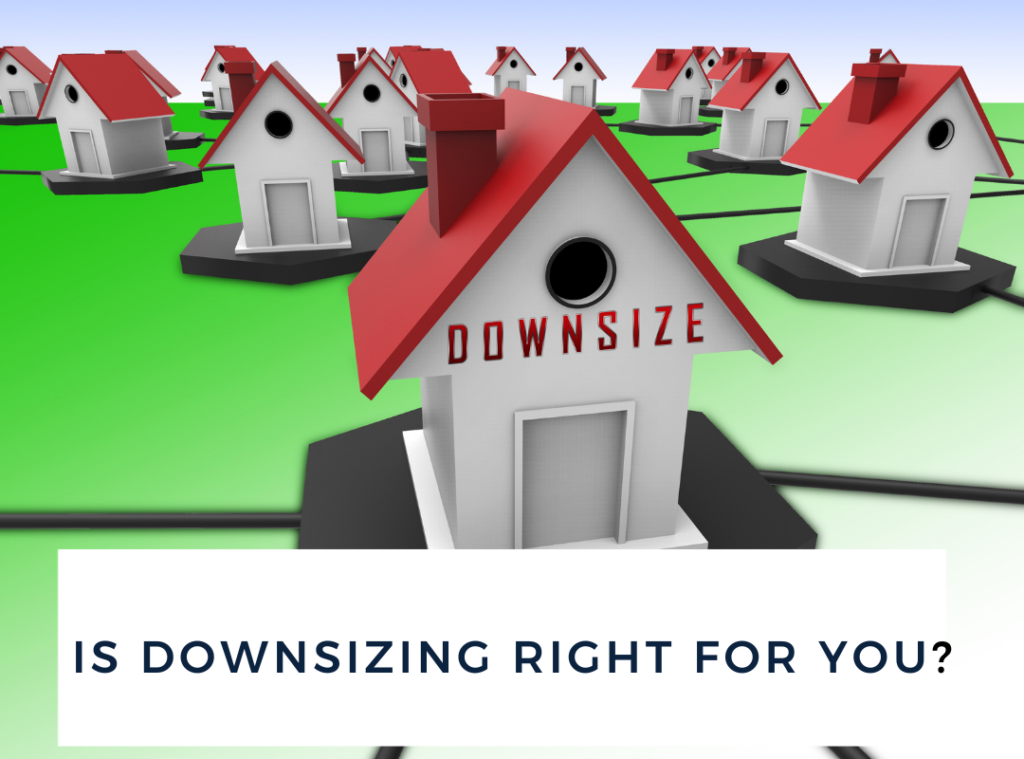 Why downsize your property?
People downsize their homes for various reasons. While some may find it's an empty nest and their current house demands too much upkeep, others may be prompted by loneliness, divorce, accessibility concerns, or the loss of a loved one. But what exactly is downsizing?
What is downsizing?
Downsizing involves purchasing a smaller home compared to your current one. It's a decision often made by those with an empty nest, struggling with the upkeep of their property, or finding the associated costs burdensome. Downsizing can also be driven by a desire for change, simplifying life, relocating closer to friends or family, or entering a new phase in life. Although many aspire to upsize throughout their homeownership journey, downsizing presents numerous opportunities.
Advantages of downsizing
There are several advantages to downsizing your home:
Financial Freedom: If you've been in your current home for a while, it's likely to have increased in value. By buying a smaller, more affordable property, you could free up substantial equity that can be used as you see fit.
Cash Buyer Advantage: Downsizing to a smaller home means you may become a cash buyer, making your offer more appealing to sellers. This can lead to more options, a quicker sale, and the potential to live mortgage-free.
Reduced Upkeep: A smaller home often means less maintenance, lower bills, and more time to enjoy the things you love. It can translate to savings both in terms of money and time.
Better Suited to Aging: For those downsizing later in life, it allows you to choose a property that better suits your needs as you age. You can avoid stairs, ensure better accessibility, and opt for a property that works for you.
Challenges of downsizing:
While downsizing offers various benefits, it may also present some challenges:
Attachment to Space: Some individuals have grown accustomed to the space of their current home, making it hard to consider moving somewhere smaller. It's natural to be resistant to change.
Location and Availability: You may want to downsize but still prefer to stay in the same neighborhood or be near family. In some cases, downsizing opportunities in your desired location might be limited.
Lack of Suitable Properties: Depending on your area, you might find it challenging to find smaller properties that meet your criteria. Bungalows, which were once a popular choice for those seeking accessibility, can be in short supply.
Preparing for downsizing:
If you are considering downsizing, here are some steps to prepare:
Identify Your Reasons: Determine why you want to downsize and whether it's necessary or a preferred choice.
Select a Location: Decide whether you want to stay in the same area, move to a new location, or explore other options.
Budget Considerations: Assess your budget and whether you want to pay off your mortgage fully before selling your property.
Declutter and Donate: Start decluttering by donating or giving away items you no longer need. This process can save you money during the move.
Prepare Your Home for Sale: Make your current home market-ready with necessary repairs and staging.
Start Your Search: Begin viewing properties and explore various options to find the right fit for your downsizing goals.
Seek Professional Guidance: If you need assistance or have questions, don't hesitate to reach out to our offices at 023 8844958 for expert advice.
Downsizing your home in Cork or West Cork?
If you're considering downsizing your property in Co Cork, Ireland, let DNG Galvin be your trusted partner. Our local expertise, personalized guidance, and commitment to your unique needs will ensure that your downsizing experience is a smooth and rewarding one.
Contact us today to discuss your downsizing goals and begin the journey to a more manageable and enjoyable living situation.
Subscribe to our monthly newsletter 'Property Watch' for market updates, sellers tips, buyers tips, new properties to the market and much more. Subscribe here
Check out our YouTube channel here