How the BER impacts property prices?
In 2013, Building Energy Ratings (BER) became a legal requirement for all properties offered for sale or let in Ireland. As an estate agent passionate about sustainability and property, I decided to extend my skillset and become a qualified BER assessor. Back then, BER ratings held little significance for buyers, but times have changed dramatically. In this blog, we'll explore the growing importance of BER ratings for today's homebuyers and how energy-efficient homes with high BER ratings now command premium prices in the property market.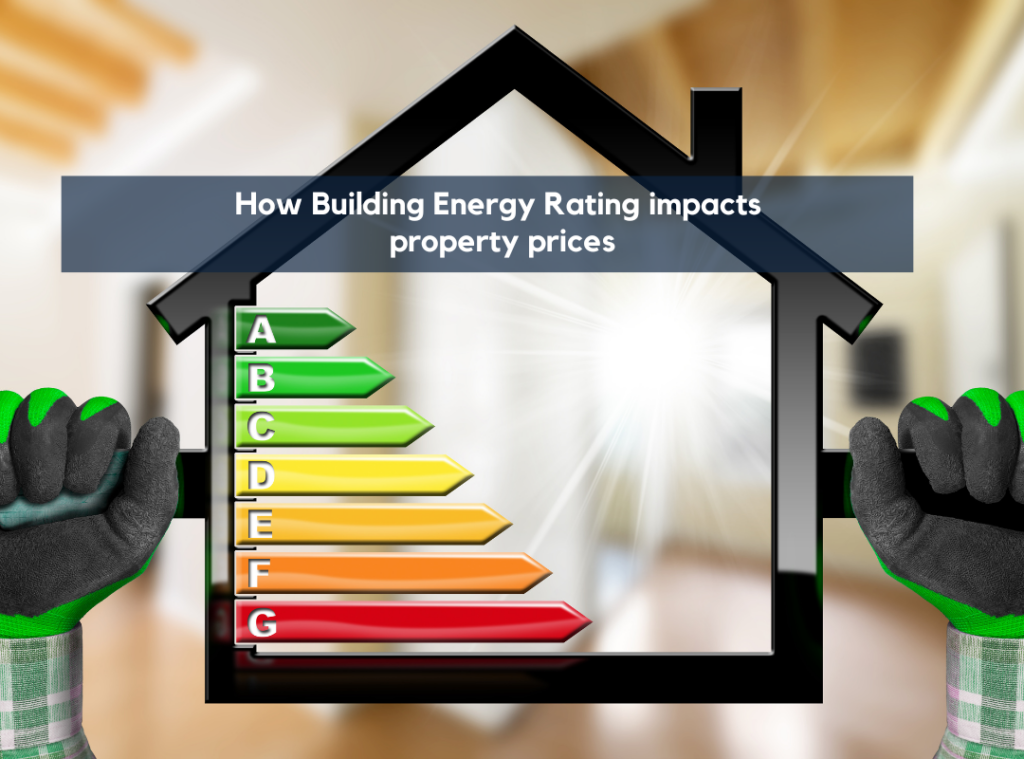 The Shift in Buyer Priorities
Gone are the days when buyers ignored BER ratings. Today, it's one of the first questions they ask us as agents. Buyers not only want to know the property's BER rating but also request to see the report with recommendations for improving energy efficiency. The reason behind this shift lies in the undeniable benefits of energy-efficient homes.
Energy Efficiency: A Smart Investment:
Buyers now recognise the long-term advantages of energy-efficient homes with A or B BER ratings. These properties are not only cost-effective to run but also sustainable, appealing to environmentally conscious individuals and budget-minded households. The availability of green mortgage rates for energy-efficient homes has further fuelled the demand, making them an attractive investment for potential buyers.
The Price Premium for Energy-Efficient Homes:
Research by Geowox highlights the substantial price difference between energy-efficient homes (class A-B) and non-efficient homes (class C-G). On average, energy-efficient homes are priced 26.6% higher, equivalent to an impressive €82,000 difference. Additionally, these homes have experienced a remarkable year-over-year price growth of 4.6%, underscoring their increasing appeal and value in the current market.
Boost Your Home's Value with Energy Efficiency:
If you're planning to sell your property, capitalising on the energy efficiency trend can be highly advantageous. Energy-efficient homes are more attractive to buyers due to their superior comfort, cost savings, and potential for long-term value appreciation. To increase your property's value, consider making energy-efficient improvements such as installing insulation, upgrading HVAC systems, or adding renewable energy sources. These upgrades not only reduce energy bills but also enhance your property's appeal, leading to a higher selling price.
Grants and Simple Measures for Energy Efficiency:
Before selling, explore available grants to make BER upgrades more cost-effective. Retain all documentation related to the improvements, including certificates, receipts, invoices, or specification documents, to showcase your property's energy efficiency to potential buyers.
If you're on a budget, fret not! Simple measures like draught-proofing, lighting upgrades, hot water cylinder insulation, and a hot water insulation thermostat can significantly improve your BER rating and attract potential buyers.
Energy Efficient Homes in High Demand – What does this mean for you as a seller?
Energy-efficient homes have emerged as a driving force in today's property market, thanks to increased awareness and demand for sustainable living. As a professional estate agent, focusing on BER ratings and promoting energy efficiency in your listed properties can help you achieve premium prices and attract discerning buyers. Embrace the green revolution and position your properties as top choices for eco-conscious buyers seeking both economic and environmental benefits. The future of property is undeniably green, and the time to embrace this transformation is now.
Thinking of selling in Cork or West Cork?

As one of west corks 'leading estate and letting agents, we are committed to making matters easier for you. We understand that selling your property can be stressful. This is why we offer up-to-date advice and guidance to you, every step of the way. Find out more about how DNG Galvin can support you in selling your property by calling us on 023 8844958 .
Subscribe to our monthly newsletter 'Property Watch' for market updates, sellers tips, buyers tips, new properties to the market and much more. Subscribe here
Check out our YouTube channel here