Do's and Don'ts when buying a house: Your guide to a smooth successful home purchase.
Buying a home is undeniably an exciting time in one's life, but it can also be a daunting process, especially with the complexities of the property market and the shortage of supply.  However, fear not! With proper preparation and guidance, you can navigate this journey with ease. Majella Galvin, the director of DNG Galvin Estate Agents and a homebuyer's coach, offers some top tips for buyers to ensure a successful home-buying process.
Let's explore the do's and don'ts when purchasing a house.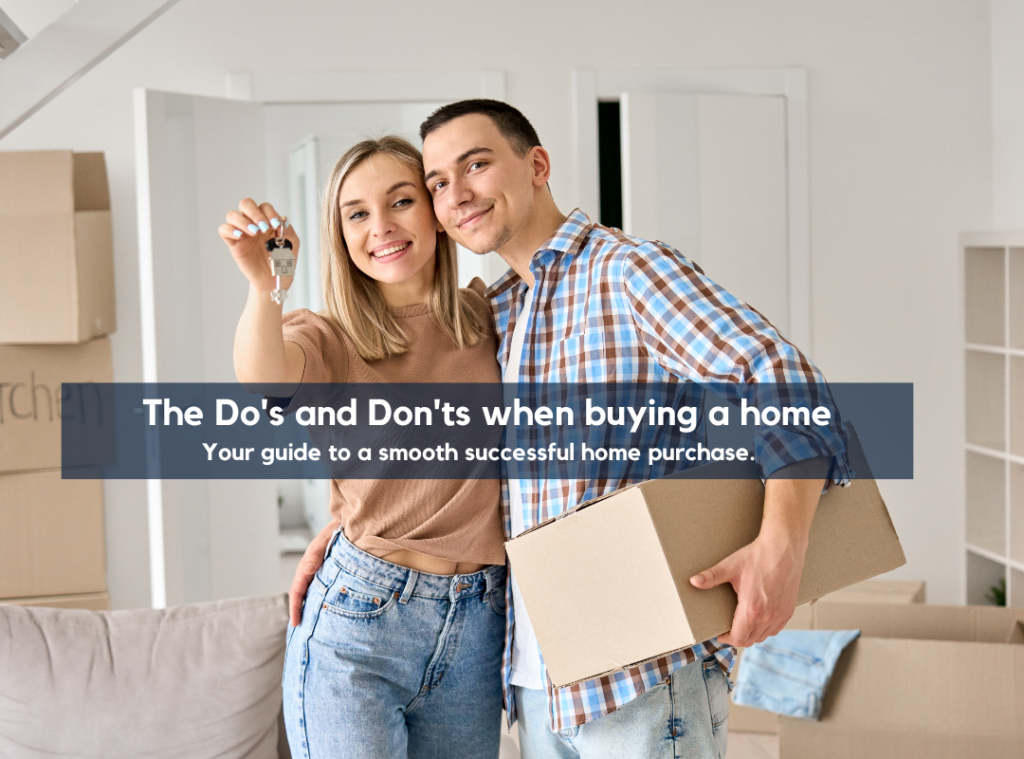 The Do's when buying a house
Consult a mortgage broker
Your first step is to work out your budget accurately. Consult a mortgage broker who can help you assess your financial situation and determine how much you can afford. Include all costs like stamp duty, legal fees, and other related expenses in your budget.
Obtain a mortgage in principle
Having a mortgage in principle means that you have pre-approval from a lender based on your financial status. This gives you a strong position when making offers on properties and shows sellers that you are a serious buyer. Gather all necessary paperwork for the mortgage application process.
Conduct thorough research
Now that you know your budget, it's time to research the property market. Create a list of your needs and wants, differentiating between what is essential and what would be nice to have. Talk to local estate agents who can provide valuable insights into the market and recent property prices in the area. Register in their databases to receive updates on new properties.
Get recommendations for professionals
Once your offer is accepted, you'll need a solicitor and engineer to handle legal and structural aspects. Get recommendations for reliable professionals to speed up the process
Explore available schemes
Check out various schemes that may assist you in the buying process, such as the Help to Buy scheme or the First Home scheme. These can offer financial incentives or support to first-time buyers.
Consider future needs
Look beyond your current situation and consider your future needs. Think about factors like family size, lifestyle changes, and long-term plans. Choosing a home that aligns with your future requirements can save you from having to move again soon.
Inspect properties thoroughly
Don't skip property inspections. It's prudent to get an engineer to inspect the property for you. An inspection can reveal potential issues that may affect your decision.
The Don'ts when buying a property
Don't rush the process
Take your time throughout the home-buying process. Rushing can lead to impulsive decisions and regrets later on. Be patient and wait for the right property that meets your requirements.
Avoid making drastic changes
During the buying process, avoid making significant changes that could impact your mortgage approval. Changing employers, making large purchases (such as buying a new car), or accumulating new debts may affect your eligibility for a mortgage.
Stay within your budget
Stick to your predetermined budget. It can be tempting to stretch beyond your means, but doing so may lead to financial strain in the future. Be disciplined in your spending
Don't let emotions rule
While buying a home is an emotional experience, try to remain objective when evaluating properties. Don't let your emotions overshadow practical considerations, and always keep your budget in mind.
In conclusion, buying a house can be made smoother and more successful by adhering to these do's and don'ts. Preparation is key, and with the guidance of professionals, you can find the right home that fits your needs and financial situation. Remember to be patient, stay within your budget, and keep emotions in check during the process. By doing so, you'll be well on your way to owning your dream home and creating lasting memories.
Looking for expert advice when buying a property?
Ready to secure your dream home? Gain tailored insights from a licensed estate agent and homebuying coach. Get answers to burning questions, navigate with confidence, and own your home journey.
🔑 Benefits:
✅ Expert Guidance: Tap into industry insights for smart real estate decisions.
✅ Tailored to You: Your session is customized to your unique needs.
✅ Confident Buying: Clarify the process and approach your purchase with certainty.
Subscribe to our monthly newsletter 'Property Watch' for market updates, sellers tips, buyers tips, new properties to the market and much more. Subscribe here
Check out our YouTube channel here