Parents need to be at the top of their game as summer draws to a close. There's so much to do before the days of packing lunches and helping with homework resume.
While it's not time to get the cameras ready for those first day of school pictures just yet, it's best to start planning now for a smooth transition into the school days routine.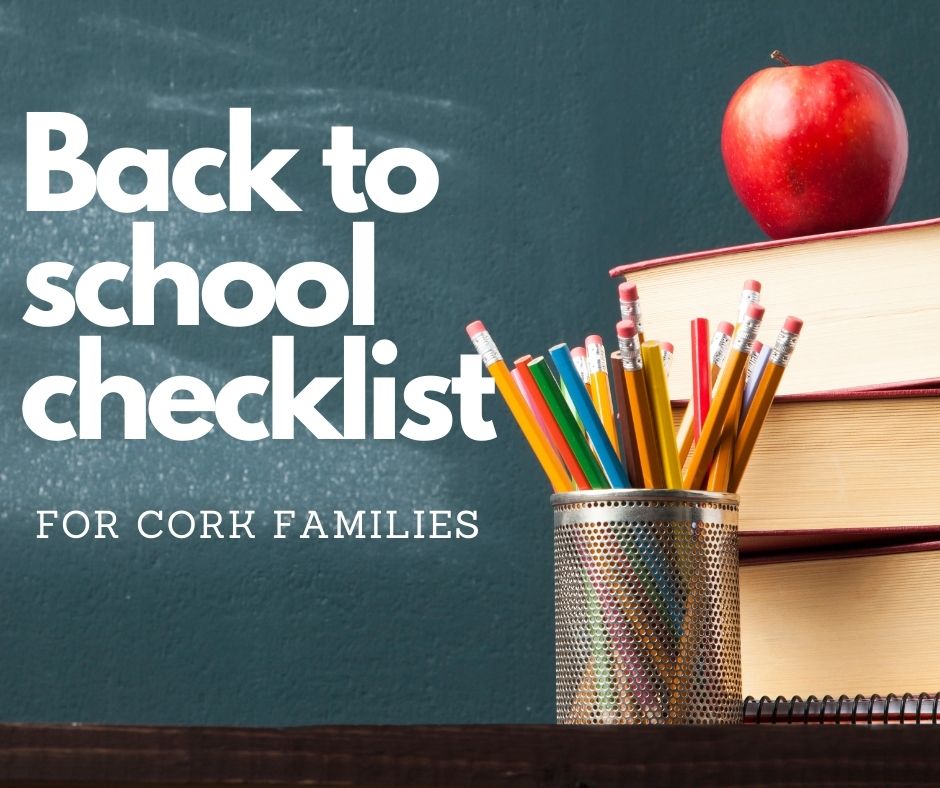 Here's a handy back-to-school checklist for Cork Families
Get the uniform sorted
If your child has outgrown their uniform, buy or order online any items that they will need. (If you're worried about them having a growth spurt, order up a size.) Getting in early will also give you time to add name labels.
Stationery
Find the required school supply lists for each child and take phone pictures of them, just in case they get lost or you find a deal unexpectedly. And before you go out and buy every item, look around to make sure you don't already have any unused notebooks, folders or other items saved from last year.
Tech
Some schools expect children to have a laptop or tablet. If you need to make a purchase, do so now and get the techie person in your house to set it up.
Talk to your child
Children can feel uneasy or anxious about returning to the classroom after an extended break (especially if they're starting a new school). Discuss with your child what they can expect and what they can look forward to, such as school trips or being back with their friends.
Plan a play date
Younger kids might feel more confident about heading back to school if they can reconnect with some of their school friends before the first day. Consider planning a play date.
Get back into a routine
Start clawing back the bedtime routine – otherwise, getting your child out of bed on the first morning back will be hellish. Do this progressively by getting them into bed 15 minutes earlier each night until you've reached your desired 'normal' bedtime.
Lunch planning
Start planning what you'll pack for lunches and snacks, keeping in mind any allergy-related restrictions at your child's school, and offer new choices at home first.
Have some fun
Summer is always over too soon, isn't it? You might not get to all the fun things you planned for your kids this summer but there's still time to have one more hurrah.
Best of luck to all Cork Families getting ready to go back to school from all at DNG GALVINhttps://dnggalvin.ie/